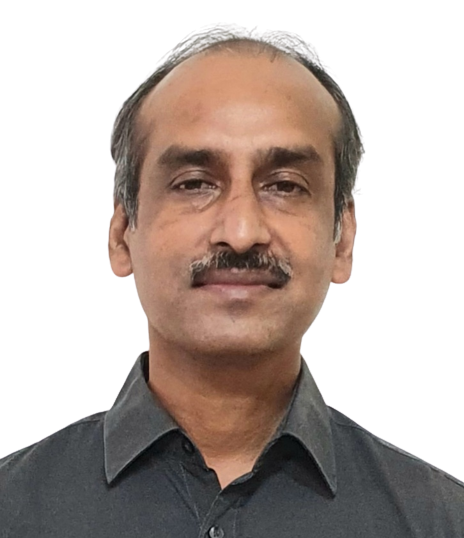 Sunil John, Microsoft Head, CCS Technologies
---
Discover how Microsoft Teams is revolutionizing productivity, collaboration, and communication in the modern workplace. Sunil John shares his expertise on the advantages of Teams' seamless integration, customization options, and future developments. Gain valuable insights into how Teams serves as a powerful tool within the Microsoft ecosystem, supporting the digital transformation journey and driving business growth. Join us as we explore the role of Teams in fostering a modern workplace environment where productivity knows no bounds.
Q: How does Microsoft Teams serve as a comprehensive hub for productivity, collaboration, and communication within the Microsoft 365 ecosystem?
A: Microsoft Teams has emerged as a central and vital component of the M365 ecosystem. It acts as a unified communication and collaboration hub, integrating with various M365 applications, providing seamless access to shared resources, enabling third-party integrations and customizations, and enhancing user experience by allowing users to work within teams without switching between applications. Teams serve as a platform for modern workplace collaboration within the M365 framework.
Q: What advantages do Teams offer in terms of seamless integration with other Microsoft 365 applications?
A: Microsoft Teams offers seamless integration with other Microsoft 365 applications, eliminating the need to switch between different tools. For example, Teams can integrate with CCS SharePoint-based DMS and Transmittal solution, allowing users to work within Teams to share, review, approve, and track documents while staying within the Teams environment. This integration enhances collaboration, simplifies information access, and improves overall productivity.
Q: What are the various customizations and extensions possible with Teams?
A: Teams provide various options to customize and extend Teams as per the business needs of various departments. These include:
➤ Tabs and Apps: Custom tabs and apps can be added to Teams channels, bringing external tools and services directly into the Teams interface.
➤ Bots: Teams allow the integration of custom bots that can automate tasks, provide information, or assist with specific workflows.
➤ Connectors: Teams support a wide range of connectors that enable integration with external services and platforms.
➤ Messaging Extensions: Messaging extensions enhance the messaging experience in Teams by adding custom commands and actions. These extensions enable users to search and share information from external systems directly within their conversations.
➤ Custom Apps: Teams provide a platform for building custom apps that can extend the functionality of the platform.
➤ Teams AI Library: Organizations can build intelligent Microsoft Teams applications by using AI components.
➤ Branding and Theming: The appearance of Teams can be customized to align with the organization's branding by applying custom themes and logos.
➤ Custom Policies and Governance: Teams provide a range of policy settings that allow control and customization of the user experience, security, and compliance within the organization.
Q: How can you maximize ROI for the M365 ecosystem by using Teams as a central hub?
A: To maximize ROI, Microsoft Teams should be promoted and adopted as the primary communication and collaboration tool within the organization. This can be achieved by leveraging the customization and integration capabilities of Teams with other M365 applications such as SharePoint, OneDrive, and Outlook. By integrating business processes and maximizing the usage of other M365 workloads without additional subscriptions, organizations can enhance productivity and achieve a higher return on their M365 investment.
Q: How can CCS help in implementing the modern workplace in your M365 ecosystem?
A: CCS M365 experts can assist in implementing the modern workplace by promoting Teams as a central collaboration tool. CCS has expertise in customizing and extending M365 workloads, including Teams. Additionally, CCS offers Teams-oriented solution accelerators for collaboration portals, document management systems (DMS), transmittal, IT asset management, and contract management. By leveraging these services, organizations can automate business processes and enhance employee experience, thereby improving productivity and gaining valuable business insights.
Q: What future developments and innovations can we expect from Microsoft Teams as it continues to evolve as a central hub for the modern workplace?
A: Microsoft is continuously innovating and enhancing Microsoft Teams to meet the evolving needs of the modern workplace. Future developments may include further integration with Microsoft 365 applications and services, enhanced AI capabilities for intelligent automation and insights, expanded customization options, and improved performance and scalability. Based on user feedback and emerging workplace trends, Microsoft is likely to introduce new features and functionalities as it promotes Teams as a central hub for collaboration. These advancements and innovations can be leveraged by organizations to further enhance collaboration, productivity, and the overall modern workplace experience.
To discover how CCS can help your organization achieve its modern workplace goals,reach out to CCS at collaborate@ccs-technologies.com. Embrace the future of work with Microsoft teams and unlock the full potential of collaboration and productivity in your business.
Read More:
The Future of the Workplace: Drive Collaboration and Employee Engagement